Tuesday, 24th January 2023
Due to popular demand for our workshops last year, we have added even more content for 2023 so you can get the latest news for a comprehensive understanding of the European mRNA vaccine and therapeutics landscape. Attend either our focus day, looking beyond mRNA with the next generation of nucleic acids or participate in our 3 workshops covering mRNA discovery and development & manufacturing.
Download your copy of the full event guide for a comprehensive view of all 3 conference days.
Next Generation Nucleic Acid Therapeutics 
The understanding of disease and the accuracy of nucleic acid medicine to resolve complicated health problems is crucial. A comprehensive and profound knowledge of biology will allow the finest variety of therapeutic targets or a combination therapy for the industry. Vast proficiency in several nucleic therapeutic methods and delivery approaches let the field to produce effective nucleic acid drug formats and the most efficient delivery methods to treat many different diseases.
The Recent Outlook of Nucleic Acid-Based Therapeutics
9:00 am

Discussing the Current & Future Landscape of Nucleic Acid-based Therapeutics
Synopsis
Examining platform nanotechnologies, both viral and non-viral
Exploring ex-vivo and in vivo approaches, along with targeting extrahepatic tissues
Overcoming common challenges within the field
9:30 am

The Evolution of the Adult Vaccine Market: A Holistic Perspective
Charles Jones

Senior Director, mRNA Commercial Strategy & Innovation, Pfizer
Synopsis
Showcasing a unique perspective of the adult vaccines across many disease categories with >20 launches expected in the next five years
Understanding how driven by the rapid development of innovative scientific platforms such as RNA, could bring 100+ new products across 30+ disease areas
Debating how the expansion of products will create increased complexity across all stakeholders, which will be explored in more detail using the US as a case study
10:00 am

Employing Digital Tools for RNA Vaccine & Therapeutic Production
Synopsis
Understanding RNA platform technology and its transformative potential for the flexible and rapid production of high-quality and low-cost vaccines
Realising how analytical technologies and computer modeling techniques are applied to accelerate the development and mass production of RNA vaccines and therapeutics
Levergaing digital twins and soft sensors for real-time monitoring and process control
Presenting the "pre-qualification" concept for expediting development and regulatory approval, based on the platform nature of both the RNA vaccine manufacturing process and of the Quality by Digital Design (QbDD) framework
An exclusive look at a dashboard for big data analysis and visualisation
10:30 am
Morning Networking Break
The Next Generation of RNA Vaccines: Understanding Self-Amplifying RNA & Small Interfering RNA
11:00 am

Assessing Next Generation Self-Replicating RNA Vectors to Enable New Approaches to Immunotherapy
Synopsis
Understanding how next generation synthetic srRNA vectors can lower dose by orders of magnitude compared to current srRNA designs
Developing new srRNA products requires independent optimisation of vectors, gene inserts, and delivery
Improving srRNA bioactivity to enable new approaches for immunotherapies in oncology
Following these platform improvements, Replicate Biosciences have designed a srRNA vaccine targeting resistance mutations in endocrine receptor positive breast cancer
11:30 am

Leveraging Small Activating RNA: From Concept to Phase II Clinical Trials
Nagy Habib

Head of Surgery Hammersmith Campus , Imperial College London
Synopsis
Exploring the development of RNA activation to target tumour associated macrophages
Harnessing the upregulation of transcription factors genes to the bone marrow
Outlining the administration of RNA activation drug in over 130 patients with advanced cancer
Showcasing safety profile and clinical outcomes
12:00 pm

Utilising a Non-Lipid Non-Viral Self-Amplifying RNA Delivery Technology for Therapeutics & Vaccines
Synopsis
Introducing the ChaESAR technology, a next-generation approach for RNA delivery
Leveraging ChaESAR for superior drug design
Understanding how an easy production system is geared for rapid scale up and is an easy fit with existing supply chain paradigms for distribution globally
12:30 pm
Networking Lunch Break
Evaluating the Delivery of Next-Generation Nucleic Acid Vaccines & Therapeutics
1:30 pm

Leveraging Polymeric Nanoparticles for the Delivery of Next-Generation mRNA Vaccines & Therapeutics
Synopsis
Examining the polymeric nanoparticle delivery platform
Reviewing an innovative concept in vaccine development, thermostable vaccines
Evaluating the delivery of next-generation nucleic acid vaccines and therapeutics
2:00 pm

Discovering Oligonucleotide Senotheraputics for the Diseases of Ageing
Lorna Harries

Chief Scientific Officer - Research & Development Lead, Senisca
Synopsis
Taking a deeper look at how RNA processing, a major component of molecular stress resilience which is a major driver of cellular senescence in multiple human tissue types
Identifying the points of intervention that can be targeted for restoration of correct mRNA processing
Examining a designed portfolio of oligonucleotide interventions exploiting these auto-regulatory loops to restore regulated splicing factor expression in senescent primary human cells and demonstrated that these can ameliorate multiple aspects of the senescent cell phenotype and attenuate markers of disease phenotypes
Addressing dysregulated mRNA processing in senescence provides an opportunity to target the causes of age-related disease at their roots, rather than their consequences
2:30 pm

Exploring Novel Tools for Intracellular Delivery of RNA Therapeutics: From Small Molecules to Proteins
Synopsis
Repurposing of cationic amphiphilic drugs (CADs) to promote cytosolic delivery of small nucleic acid therapeutics (siRNAs, ASOs)
Exploiting CADs as structural and functional components of lipid nanoparticles (LNPs) for cytosolic delivery of mRNA
Applying lung surfactant proteins as endogenous and biocompatible enhancers of intracellular RNA delivery
3:00 pm
Afternoon Networking Break
Navigating Advances in Oligonucleotide Drug Delivery
3:30 pm

Leveraging Bioengineering Approaches for Non-viral Delivery of Oligonucleotides
Synopsis
Examining nanoparticles for oligonucleotide delivery
Discussing hydrogel and scaffolds for oligonucleotide delivery
Debating the advantages and challenges of bioengineering methods for oligonucleotide release
4:00 pm

Harnessing Next Generation LNA Antisense Oligonucleotide (ASOs) Platform, LNAplus™
Synopsis
Exploring rapid generation of high-quality development candidates – six months from idea to candidate
Parallel evaluation of efficacy and safety – starting at the in-silico stage
Overview of successful partnerships across therapeutic areas
Presenting examples from the diversified proprietary pre-clinical pipeline for indications of oncology and inflammatory and fibrotic diseases of the kidney and liver
4:30 pm
End of Pre-Conference Focus Day
Workshop A




09.00 am - 11.00 am


Lipid Nanoparticle Innovative Formulations & Advanced Manufacturing Technology for mRNA Vaccines & Therapeutics
mRNA lipid nanopaticles (LNPs) play a key role in mRNA vaccines and provoked the worldwide investment upsurges in R&D of RNA LNP-based vaccines and therapeutics. However, the low mRNA delivery efficiency and high toxicity of the LNPs represent huge challenges and risks to the investments. The innovation of LNPs requires deep scientific insights to the current LNP formulations to identify unique entry points. This talk will make an in-depth reveal to the drawbacks of current LNP formulations and share the strategies and breakroughs of LNP innovations.
The LNP manufacturing process represents another huge challenges to the pharamceutical industry. The current LNP assembly technology exists severe drawbacks, for instance the blebbing issues of the particles.
The workshop will analyse the causes of the drawbacks and present the most advanced LNP assembly technology and cGMP process.
Workshop B


12.00 pm - 2.00 pm
Developing mRNA Manufacturing for Vaccines & Therapeutics: mRNA Platform Requirements & Development of a Scalable Production Process to Support Early Phase Clinical

Tr

ials

The extraordinary achievements of SARS CoV-2 mRNA-based vaccines and the resultant attention in mRNA vaccines and therapeutics have emphasised the necessity for a scalable clinical-enabling manufacturing process to create such products, and vigorous analytical approaches to determine safety, potency, and purity.
This workshop will:
Demonstrate how products created at manufacturing scale utilizing aqueous-based scalable process exhibit good potency and protection in appropriate animal models with mRNA therapeutics and vaccines encoding both vaccine immunogens and antibodies

Discuss how to overcome challenges in raw material detection, sourcing and supply, and the cold chain requirements for mRNA therapeutics and vaccines

While definitive answers have yet to be clarified, we consider methods that can be taken that are allied with regulatory advice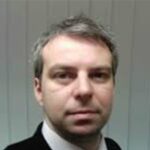 Academics Professor of Sustainable Manufacturing Systems
King's College London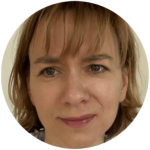 Investigator
GeneLeap Biotech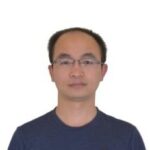 Investigator
GeneLeap Biotech
Workshop C




3.00 pm - 5.00 pm


Exploring Methods to Monitor the Modulation of mRNA Decay for Therapeutics & Drug Discovery

Recent advances in mRNA-based therapeutics, exemplified by the unprecedented development of RNA vaccines, indicate the growing potential of these technologies for the treatment and prevention of many diseases. Therefore, further need for understanding the functions underlying cellular mRNA decay/stability is key to successfully using the mRNA as both therapeutic and target.
In this workshop, you shall:
Analyse the mechanisms governing mRNA decay/stability

Gain strategies to increase mRNA stability for therapeutics & vaccines

Examine mRNA decay as drug discovery and precision medicine tool

Optimise targeting mRNA decay as a therapeutic approach in diseases (e.g., cancer and chronic inflammatory/autoimmune diseases)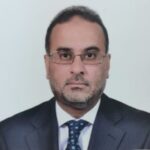 Director of Molecular BioMedicine Program
King Faisal Specialist Hospital & Research Centre